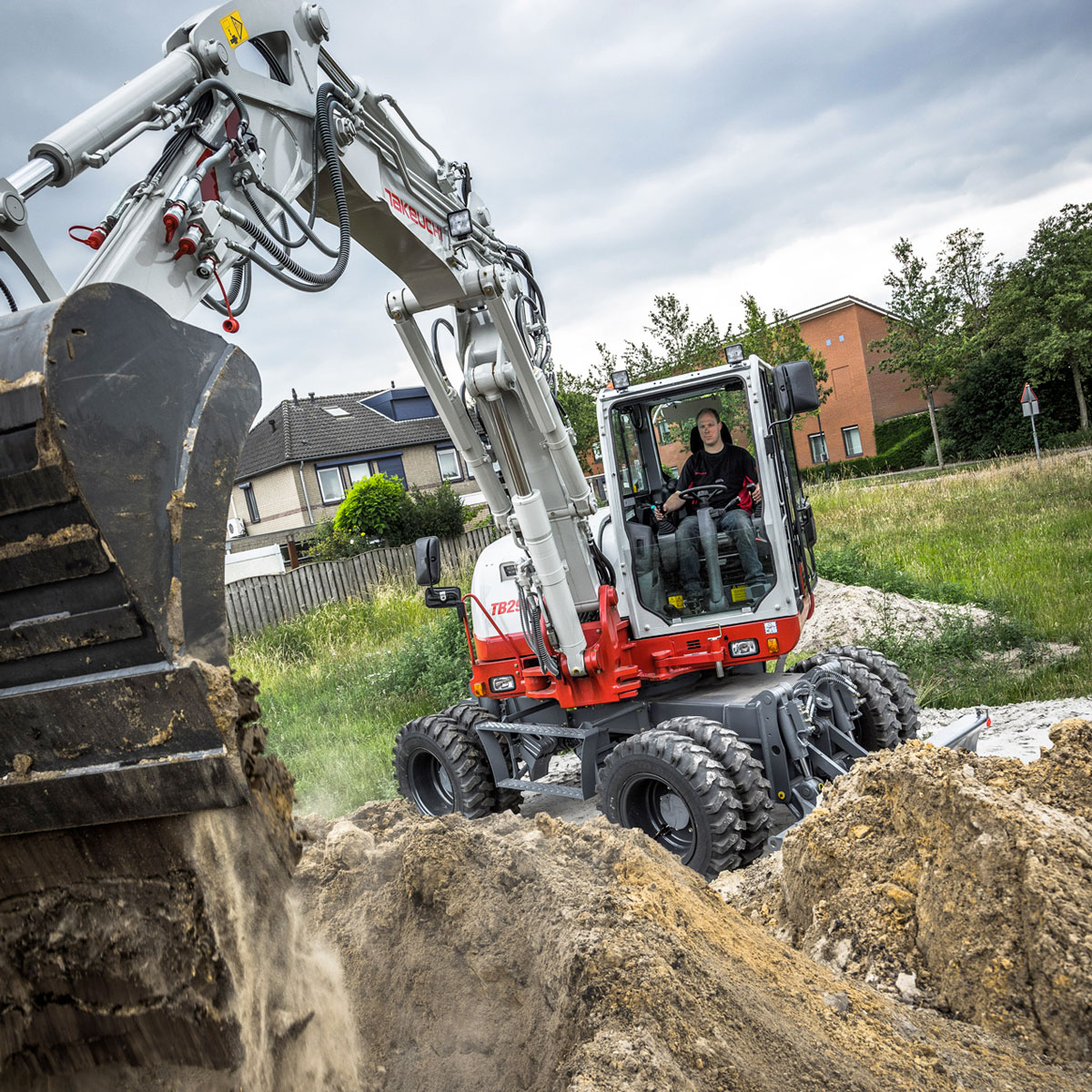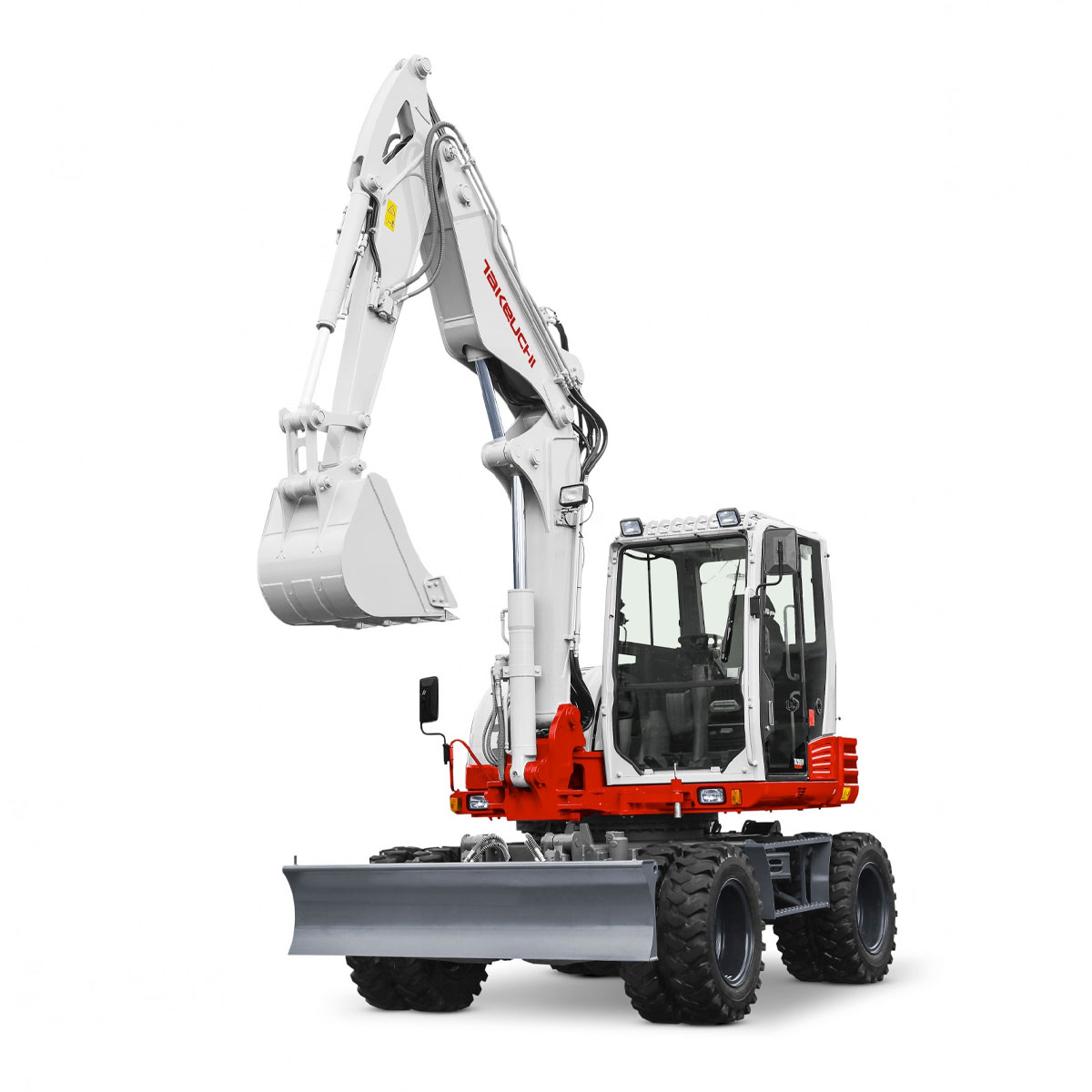 TB295W is a highly versatile wheeled excavator that has on-road capabilities coupled with powerful excavating performance. Multiple hydraulic circuits and attachment presets enhance versatility, and the locking differentials allow the machine to perform in demanding applications.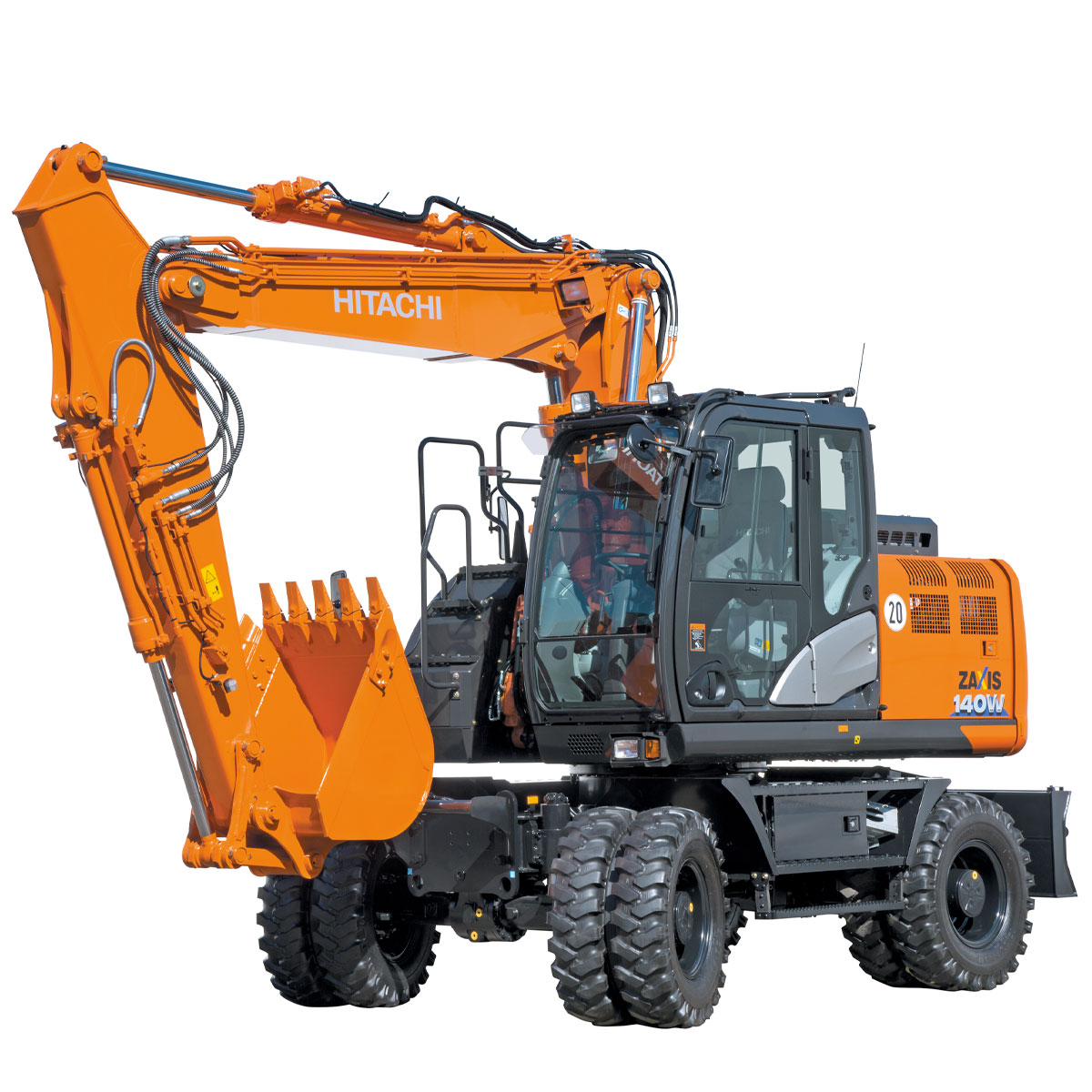 Ideal for urban areas, the ZX140W-6 can also be utilised on roads and surfaces easily damaged by crawler excavators. It features LEDs in the tail lights. These not only provide better visibility in poor light, but also require less maintenance.
Model Code: ZX140W‐6
Engine Rated Power: (kW)105 kW (ISO14396)
Operating weight (kg): 14 600 – 16 900 kg
Backhoe Bucket ISO Heaped: 0.19 – 0.66 m³
The Doosan DX140W-3 takes even the heaviest tasks in its stride with efficient, dependable performance that saves you time and money. Increased digging power, lifting capacities and speed combine to deliver performance you can rely on day after day. Improved fuel efficiency means you can keep costs down and reduce the environmental impact.
Operating weight: 14,400 kg
Engine: Doosan DL06P
Engine power: 102,2 kW / 137 HP at 2000 RPM
Main pumps max flow: 2 x 170 l/min
Number of cylinders: 6
Travel speed (High / Eco / Low / Creep): 37 / 32 / 10 / 3.5 km/h
Maximum traction force: 8100 kgf
Buckets: 0.24 – 0.76 m³
Sound level (internal / external): 70 dB(A) / 101 dB(A)
Overall width: 2500 mm
Tail swing radius: 2205 mm
Overall height (Mono/Arti boom): 3242 mm / 3242 mm
Overall length (Mono/Arti boom): 7420 mm / 8010 mm
Bucket digging force: 9.23 t
Arm digging force (Std Front): 7.74 t
Max. digging reach: (Mono / Arti boom)7585 mm / 8210 mm
Max. digging depth: (Mono / Arti boom)4490 mm / 5025 mm
Max. digging height: (Mono / Arti boom)8195 mm / 9060 mm
Book Your 25 Ton Excavator Today!
Our professional and unique partnership approach to all customers enables us to provide the very best service giving all customers complete satisfaction and peace of mind.
With same day delivery, we are proud to offer the complete plant hire service for customers throughout London and the surrounding counties. From one off private hire to on-going trade contracts, we provide top quality machinery and plant for hire at very competitive rates.
Tipper Lorries
Grab Lorries
Roll On Roll Off Bins
Top Soil
Recycled Aggregates
Plant Lorries
Plant Hire
Excavators
Mini Diggers
Sweepers
Dumpers